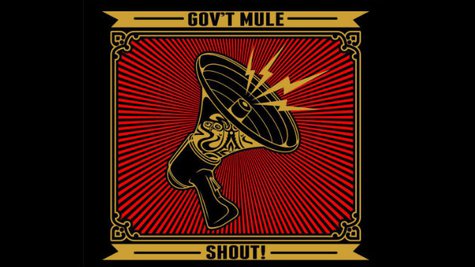 My Morning Jacket 's Jim James , Myles Kennedy of Alter Bridge and Dave Matthews are among the artists who have lent their talents to Gov't Mule 's new double album, Shout! The singers are featured on the release's second disc where they will offer their own interpretations of songs from the album's first disc.
"We've always taken a nontraditional approach to everything we've done, and it works for us," says Mule frontman Warren Haynes in a statement. "One of things we're very proud of about this record is that all the songs stand up for themselves and have their own personality. Hopefully, hearing another singer interpret them helps shine even more of a light on the songs and somewhere in that picture people get a glimpse of what Gov't Mule does."
Shout! is set to be released on September 24. Other artists contributing vocals to the album's second disc include Elvis Costello , Dr. John , Ben Harper , Toots Hibbert , Glenn Hughes , Grace Potter , Ty Taylor and Steve Winwood .
Here is the track list:
Disc 1: All songs performed by Gov't Mule
"World Boss"
"No Reward"
"Whisper in Your Soul"
"Captured"
"Scared to Live"
"Stoop So Low"
"Forsaken Savior"
"Done Got Wise"
"When the World Gets Small"
"Funny Little Tragedy"
"Bring on the Music"

Disc 2:
"World Boss" (featuring Ben Harper)
"Funny Little Tragedy" (featuring Elvis Costello)
"Stoop So Low" (featuring Dr. John)
"Captured" (featuring Jim James)
"Whisper in Your Soul" (featuring Grace Potter)
"Scared to Live" (featuring Toots Hibbert)
"No Reward" (featuring Glenn Hughes)
"Bring on the Music" (featuring Ty Taylor)
"Forsaken Savior" (featuring Dave Matthews)
"Done Got Wise" (featuring Myles Kennedy)
"When the World Gets Small" (featuring Steve Winwood)
Copyright 2013 ABC News Radio