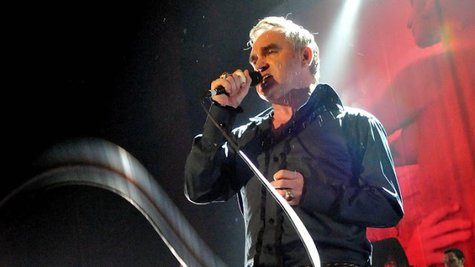 Bad news for Morrissey fans: the singer has just postponed his entire leg of South American tour dates due to illness.
According to El Comerico , a concert promoter in Peru revealed that the former Smiths frontman was forced to pull out of the upcoming dates so that he and some members of his team can recover from a bout of "severe food poisoning."
Morrissey has canceled quite a few dates over the last year due to his ongoing health problems. Back in March, he postponed 22 dates of his North American tour because he suffered from a series of what he termed "medical mishaps," including double pneumonia, a bleeding ulcer and Barrett's esophagus -- that a complication of chronic gastroesophageal reflux disease, which causes heartburn.
In other Morrissey news, the singer's concert movie, Morrissey 25: Live , is expected to arrive in theaters on August 29. The film documents his March 2 performance at Hollywood High School in Los Angeles, California.
Copyright 2013 ABC News Radio