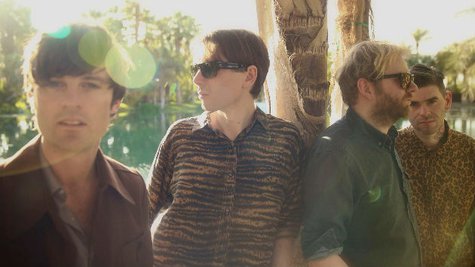 Less than two weeks ago, Franz Ferdinand shared a stream of "Right Action," the first single from their upcoming album Right Thoughts, Right Words, Right Action . Now, the band has unveiled a new lyric video for the track.
The three-minute clip features the song's lyrics flashing across the screen, accompanied by footage of the band performing the track surrounded by a wide variety of colorful graphics.
Right Thoughts, Right Words, Right Action will arrive at all the usual outlets on August 27. The release will be available as a standard CD or vinyl LP; a deluxe, limited-edition two-CD or two-LP set featuring a disc of bonus live recordings; and as a limited deluxe passport edition. The latter package will include a deluxe edition of each physical format of the album, a number of seven-inch and 12-inch vinyl singles, plus access to exclusive digital tracks and content.
Copyright 2013 ABC News Radio