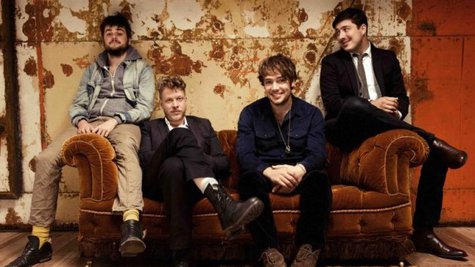 Mumford & Sons rock out with a number of their clones in the new video for " Babel ," the title track from the group's Grammy-winning album.
In the black-and-white clip, the group performs "Babel" in a large empty music hall while the camera slowly pans around the room to reveal multiple versions of the band playing the song.
In other Mumford & Sons news, the band has announced that they'll be releasing a limited-edition vinyl box set of select tracks from Babel . Titled Babel: The 7-Inch Single Collectors Edition , the package includes five records which feature singles "I Will Wait," "Lover of the Light," "Whispers in the Dark," "Babel" and "Hopeless Wanderer." While the vinyl set has yet to receive a firm release date, it is expected to be released sometime in September.
Copyright 2013 ABC News Radio