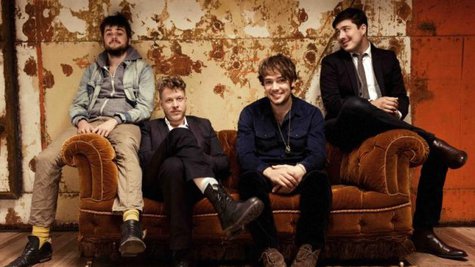 Recently, Mumford & Sons recorded a special performance at the Belasco Theater in Los Angeles, CA for the Live from the Artists Den public television music series. Now, the band has shared a preview of the upcoming episode by posting online their performance of " I Will Wait ," the hit single from their 2012 Grammy-winning album, Babel .
According to the Live from the Artists Den website , the forthcoming episode will feature Mumford & Sons performing 16 tracks, including hits "Little Lion Man" and "The Cave," as well as a cover of Neil Young 's "Dance Dance Dance."
The Mumford & Sons episode airs this week at different times in different markets. Other rockers who will be seen this season on Live from the Artists Den include Soundgarden , The Killers , Two Door Cinema Club , The National and Imagine Dragons . Check your local listings or ArtistsDen.com to see what time the program airs in your area.
Copyright 2013 ABC News Radio