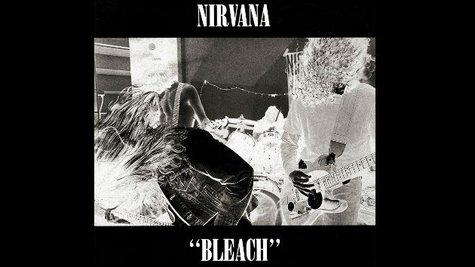 Pete Best is forever known as the guy who was fired from The Beatles just before they broke big. But how about Jason Everman ? The former musician is the subject of a fascinating New York Times feature that describes how he was right in the thick of Seattle's grunge scene just as it was exploding in the late '80s and early '90s, only to get fired back-to-back from arguably the scene's most successful bands, Nirvana and Soundgarden , and then go on to become a decorated U.S. Army Special Forces member.
Everman joined Nirvana in 1989, just as the band completed their first album, Bleach , and is credited as guitarist in the liner notes . Bassist Krist Novoselic tells The New York Times that Everman was an immediate asset to the group: he paid off the album's producer who was owed $606.17. "Jason was very generous. And he'd had a job. So he had, like, bucks, OK?" Novoselic recalls. "You know how it said it was recorded for like six hundred and something bucks on the back of the record? Jason paid for that."
Novoselic adds that while they some "great shows" with Everman, he didn't fit in with the group and that things "went south really fast." Everman left Nirvana in 1989 following their summer tour to support Bleach .
The next year, however, Everman got the job as bassist for Soundgarden. Guitarist Kim Thayil remembers being unconcerned that Everman didn't get along with his former band. "He didn't fit with Nirvana? Big deal," Thayil recalls. "That's them. We're Soundgarden. We're a different animal." Even so, after touring with Soundgarden for a year, Everman was dismissed from the group in 1990.
After a short stint playing with Mindfunk , Everman took a drastic career change, cutting his hair and joining the Army in 1993. Ultimately, Everman found success in the military that rivaled the success he nearly tasted in rock, becoming a Ranger and then a decorated elite Special Forces member, serving tours in Afghanistan and Iraq. After receiving an honorable discharge in 2006, Everman attended Columbia University, where he recently earned his bachelor's degree in philosophy.
When asked if he'll use his degree and life experiences to become a college professor, Everman replies, "I don't have the patience. I'll probably just be a bartender somewhere."
Copyright 2013 ABC News Radio