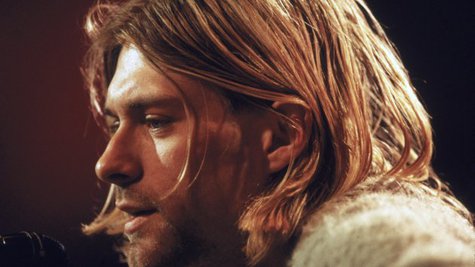 The upcoming documentary about Kurt Cobain will explore the many talents of the late Nirvana frontman. Filmmaker Brett Morgen , who recently directed the Rolling Stones documentary Crossfire Hurricane , says that the movie will showcase Cobain's work as an artist in addition to his vocal prowess.
"[Cobain] was an incredible visual artist and left behind a treasure chest of comic books, paintings, Super8 films, all sorts," Morgen tells NME . "We're hoping the Cobain film…will be this generation's The Wall -- a mix of animation and live action that'll allow the audience to experience Kurt in a way they never have before. It's very ambitious."
The filmmaker adds that Cobain was a complex person and that the forthcoming documentary will "reflect his spirit." "If you think about Kurt, he's a contradiction," Morgen explains. "He could be sincere and sentimental, and also ironic and sarcastic. He was sweet and sour [and] incredibly funny too."

Morgen expects that his documentary on Cobain will be released sometime in 2014.
Copyright 2013 ABC News Radio