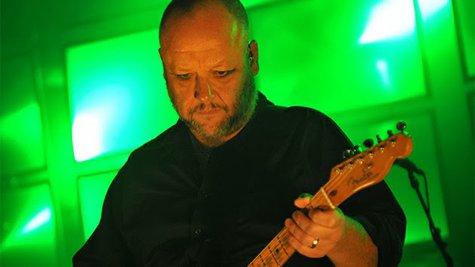 Pixies frontman Black Francis doesn't think he needs to explain why bassist Kim Shattuck was recently dismissed from the group. The singer says the choice to replace Shattuck for Paz Lenchantin is a "personal" matter, which should remain private.
"[People say] 'Oh, you're shifting something in your world -- we demand a statement as to why'," he tells Yahoo! Music . "I'm not the mayor, this isn't the bus service for a town. This is a rock band. There's been a shift in the lineup, big woop-dee-doo…as far as we're concerned it ain't that big of a deal."
Francis adds he's looking forward to making more new music with the Pixies, which he feels was one of the contributing factors to founding bassist Kim Deal leaving the group back in June. "Maybe Kim [Deal] would have left the band even if we hadn't recorded new music, I don't know, but I can't help but theorize that maybe that's what brought it to a head -- we were becoming a vital creative entity again," he explains. "Playing new music is definitely another level in a band. I think that it ended up causing the band to…[undergo] a lineup change."
The Pixies will kick off the next leg of their North American trek on January 15 at Massey Hall in Toronto, ON. Visit PixiesMusic.com to view the full itinerary.
Copyright 2013 ABC News Radio