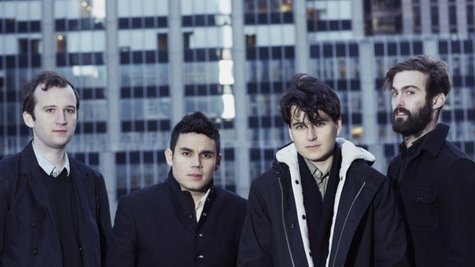 Vampire Weekend has joined the lineup of the upcoming Fifth Annual Grammy in the Schools Live! Concert. The group is listed among the guest performers slated to join high school students from the Grammy Camp -- Jazz Session at the event, which takes place on January 22 at the University of Southern California's Grand Ballroom in Los Angeles.
Proceeds from the concert will go to the Grammy Foundation's Grammy in the Schools programs, which offers youngsters unique music experiences and recognize outstanding high school music programs.
Vampire Weekend's latest album, Modern Vampires of the City , will do battle against new releases from The National , Nine Inch Nails , Tame Impala and Neko Case for Best Alternative Music Album at the 56th Annual Grammy Awards, which airs January 26 on CBS.
Copyright 2013 ABC News Radio