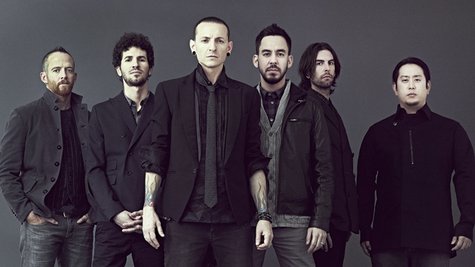 Linkin Park already announced they'd be putting on a benefit concert to help raise money for those affected by Typhoon Haiyan in the Philippines, but now the group has let slip they'll also be launching an online auction to provide some extra relief. Frontman Chester Bennington says the upcoming auction will feature a variety of memorabilia he's received from artists he was hoping would join the lineup for their event, Music for Relief Presents: Concert for the Philippines, which will feature sets by Linkin Park, The Offspring and Bad Religion .
"We got a lot of responses from groups that couldn't do it for a lot of reasons, like someone might be on tour," he tells Rolling Stone . "A lot of those groups have donated items and experiences to an auction we're gonna do…like [ Foo Fighters frontman] Dave Grohl was super generous in donating something, Thirty Seconds to Mars as well, Green Day , [ Red Hot ] Chili Peppers were really helpful, [producer] Rick Rubin was helpful, there are a ton of people to make this thing work."
Music for Relief Presents: Concert for the Philippines takes place at Club Nokia in Los Angeles, CA, on January 11. In order to score a ticket to the show, you need to raise a minimum of $250 for Linkin Park's Music for Relief charity or donate $10 to enter a lottery where you can win VIP tickets, plus airfare and hotel. The top 75 fans who raise the most money will get a number of special perks, including VIP tickets, meet-and-greets with the bands and exclusive merchandise. Visit MusicForRelief.org for all the details.
Copyright 2013 ABC News Radio