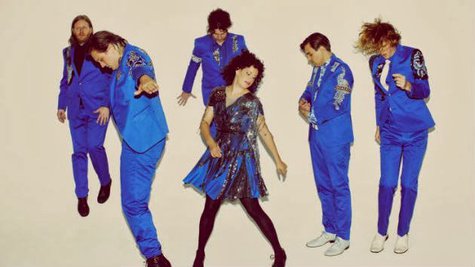 Members of Arcade Fire and M83 could be in the running for an Oscar at the next Academy Awards ceremony.
Compositions by both bands are part of the list of 114 works deemed eligible for Oscar nominations in the category of Original Score this year, according to the Academy of Motion Picture Arts and Sciences. Arcade Fire's Will Butler and Owen Pallett are on the tally for the score they created for Her , while M83 's Anthony Gonzalez got a place on the list for his work for Oblivion .
Also in the running are Edward Sharpe and the Magnetic Zeros ' frontman Alex Ebert 's score for All Is Lost , Faith No More 's Mike Patton for The Place Beyond the Pines and Underworld 's Rick Smith for Trance .
Visit Oscar.org to check out the full list of works in the running to score a nod. The five composers that receive the most votes from voting members of the Academy's Music Branch will receive nominations. The Oscar nominees will be announced January 16.
Copyright 2013 ABC News Radio