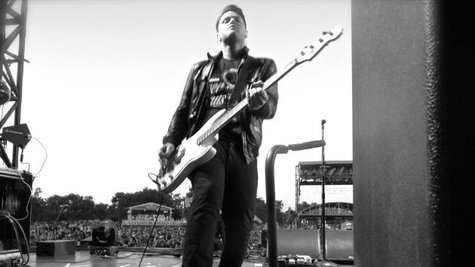 Alex Levine has gotten into the fashion business. The Gaslight Anthem bassist has announced he's partnered with friends Phil Carr and Scott Anna to create Tiger Cuts , a clothing line inspired by barbershop culture.
"Launching this brand has been my dream for several years," says Levine in a statement. "It's a seamless and organic outgrowth of my personal style; of simply hanging out with my friends, it's woven into our experience." Carr adds, "After Scott and I originally approached Alex regarding creating a new lifestyle brand, he came up with the name and idea for Tiger Cuts. From there, the three of us collectively discussed and developed the brand vision and initial designs, and what resulted was a perfect, unifying vision of Tiger Cuts -- we envision this as the ultimate barbershop culture brand."
As of right now, Tiger Cuts' webstore is offering up just a handful of items for sale, including beanies for $15, t-shirts for $25 and a varsity jacket for $45.
Copyright 2013 ABC News Radio