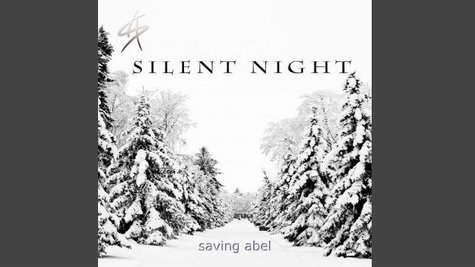 Saving Abel is getting into the holiday spirit. The band has just released to radio a cover of the Christmas classic "Silent Night," which frontman Jared Weeks says has always been one his favorite holiday tunes.
"'Silent Night' was always sang in my family, or at my church," Weeks says in a statement. "Whether it was around the dinner table or sittin' around the Christmas tree, I even remember when I was a young lad going from door to door with my church group singing Christmas carols. I'm really glad we recorded it [because]…it brings me back to a time in my childhood when this time of year bring[s] about an excitement in the air."
In other Saving Abel news, the band recently announced the cancellation of several dates this week due to guitarist Jason Null 's son undergoing emergency surgery, and Weeks needing some time to recover from pneumonia. According to a note on the band's Facebook page , the band will be rescheduling the missed shows for the weekend of March 13 -17.
Saving Abel's next scheduled tour date is on December 27 at the Machine Shop in Flint, MI.
Copyright 2013 ABC News Radio