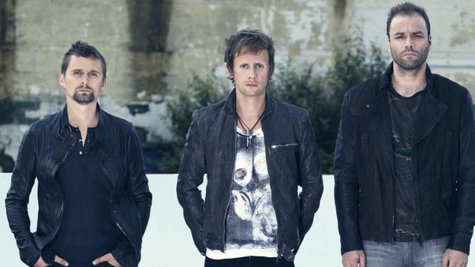 Now that Muse is close to wrapping up their tour in support of their latest release, The 2nd Law , the guys are already plotting their next release. Frontman Matt Bellamy says he's looking forward to hitting the studio to begin working on the band's next studio album, which he expects will feature less electronic and orchestral elements.
"We feel that we have explored so many options on the last couple of albums and the timing just feels right to go back to what we know best," he tells NME . "It's hard to say until we all get in a room together and start playing, but I would expect it to go back to more of a three piece sound with some big rock moments."
The guys put together an epic stage show for their latest tour, and Bellamy expects it'll be tough to top the next time the guys head out on the road. "It's always difficult when a new album and a new tour comes around as you always want to go one better than you have done previously," he explains. "I'm sure one day we may feel that we want to go the opposite direction and strip things right back, but I think as technology evolves the possibilities of what you can do live increase, so hopefully we will continue to grow as a live band."
Copyright 2013 ABC News Radio