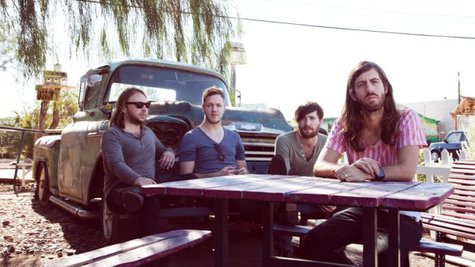 Imagine Dragons may have been on the road since they released their debut album, 2012's Night Visions , but that hasn't stopped the band from working on new material. Bassist Ben McKee says that while the group has written a number of new tracks, he's not sure if they'll be included in their forthcoming sophomore effort.
"[Songwriting] is something we do every minute of our time, even when we have a brief vacation from touring," McKee tells LehighValleyLive.com . "We're writing songs, literally, right now, not for any one purpose, but because we just love creating music."
McKee adds that he's looking forward to performing at the second edition of rapper Jay Z 's Made in America festival, which takes place in Philadelphia this weekend. "We're just going to get up there and do what we always do," he declares. "Put every bit of energy into creating a show that's strong and full of energy."
Copyright 2013 ABC News Radio