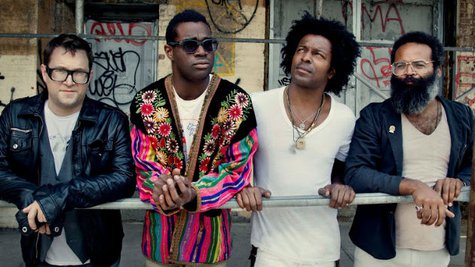 TV on the Radio has released a new video on MySpace. The clip, for the new tune "Million Miles," was co-directed by Natalia Leite and the band's own Kyp Malone .
The story follows an environmentalist who engages in a series of odd, outdoor encounters after ingesting some sort of drug. Malone says, "It's fun to take the idea of a song outside of the world of sound, give it fuller expression [and] expand its dimensions. [I'm] very excited to get to tell a story in this form."
"Million Miles" is the first in a six-video collaboration between MySpace and Federal Prism, the record label formed by TV on the Radio's Dave Sitek .
Copyright 2013 ABC News Radio