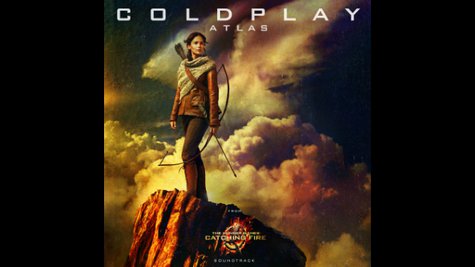 Coldplay has unveiled the cover art for their new track "Atlas," via their Twitter feed .
The song will appear on the soundtrack to Catching Fire , the upcoming Hunger Game s sequel starring Jennifer Lawrence , and the artwork features a painted image showing Lawrence's character atop a mountain, bow and arrow in hand.
In addition to being the first new Coldplay music since the 2011 album Milo Xyloto , "Altas" marks the first time the band has written a song for a feature film. Though the film doesn't hit theaters until November 22, the soundtrack will arrive on September 6.
Copyright 2013 ABC News Radio