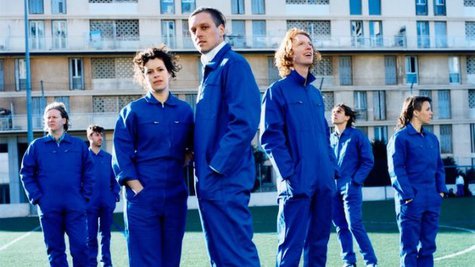 It looks like Arcade Fire is indeed behind the 'Reflektor' advertising and graffiti campaign that's been making waves internationally over the last few weeks.
The campaign involves a circle filled with a series of diamond shapes each containing a letter of the word. The image was apparently drawn graffiti-style in a number of public places, and images of the campaign have been collected on Instagram . Now apparently the latest item in the viral campaign -- a banner hanging on a building near the corner of Lafayette and Grand streets in Manhattan -- connects the band to the symbol, reports Rolling Stone .
The banner also suggests that something significant is going to happen at 9:00 pm on September 9.
It's not clear whether Arcade Fire's new album will be called Reflektor , however. What we do know is that the band will release its fourth album on October 29 and that it was produced by James Murphy of LCD Soundsystem .
Copyright 2013 ABC News Radio