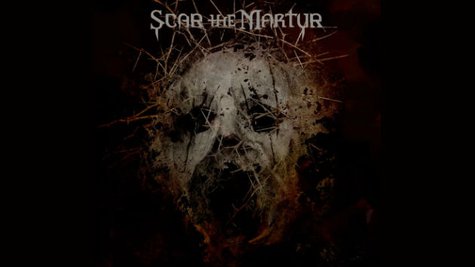 Slipknot drummer Joey Jordison 's side project, Scar the Martyr , has unveiled the track list for the band's upcoming self-titled debut album. The release will feature 14 new tracks, including the recently-released first single "Blood Host," Blabbermouth.net is reporting.
"With this project, I focused my efforts on writing for the better of the song," says Jordison in a statement. "I wasn't worried about flash or persona...It's all about writing a good solid song. I'm writing music that people can grasp and hold on to...something that resonates."
Scar the Martyr's debut album hits stores on October 1. In addition to a standard release, the group will drop a deluxe edition which features bonus tracks "Flatline & Fracture," "Digging for Truth," "Coat of Arms" and "Complications."
The group is currently out on the road supporting Danzig on their 25th anniversary tour, which includes sets by former Misfits guitarist Doyle Wolfgang von Frankenstein , and Huntress . Visit ScarTheMartyr.com for the full itinerary.
Here's the track list for Scar the Martyr :
"Intro"
"Blood Host"
"My Retribution"
"Soul Disintegration"
"Cruel Ocean"
"Dark Ages"
"Sign of the Omeneye"
"Anatomy of Erinyes"
"Prayer for Prey"
"White Nights in a Day Room"
"Effigy Unborn"
"Never Forgive Never Forget"
"Mind's Eye"
"Last Night on Earth"
"Flatline & Fracture" (deluxe edition only)
"Digging for Truth" (deluxe edition only)
"Coat of Arms" (deluxe edition only)
"Complications" (deluxe edition only)
Copyright 2013 ABC News Radio