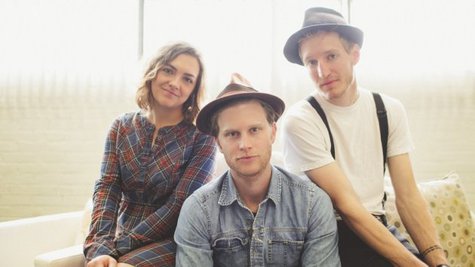 The Lumineers are giving us another taste of the upcoming deluxe version of their debut album. After posting a stream of "Darlene," one of the five bonus tracks from the release, the group is now offering their cover of the Talking Heads ' "This Must Be the Place (Naïve Melody)" on their Soundcloud page .
The deluxe edition of The Lumineers , which also features new tracks "Ain't Nobody's Problem," "Elouise," and a live version of "Slow It Down," will arrive in stores on Tuesday. In addition, the set includes a 28-page booklet of exclusive photos and a 25-minute DVD, which features behind-the-scenes footage, live performances and interviews with the band.
Copyright 2013 ABC News Radio
"This Must Be The Place (Naïve Melody)"