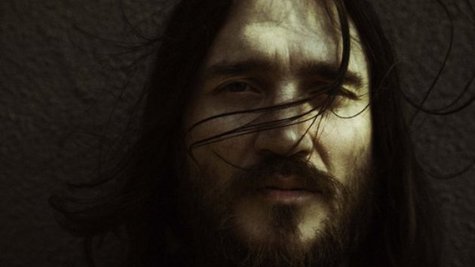 John Frusciante 's departure from the Red Hot Chili Peppers in 2009 left quite a few fans scratching their heads, but now the guitarist has shared more details about why he chose to quit the band to explore electronic music. Frusciante says he made his decision to leave RHCP after bassist Flea announced that the group would be taking a hiatus following their 2006 Stadium Arcadium tour.
"I had always wanted to do electronic music and I had only dabbled in it throughout the 10 years or whatever it was that I was in [Red Hot Chili Peppers] after rejoining [in 1998]," he tells Billboard . "I just knew that I didn't ever want to be in the band again. And I didn't actually quit until several months after we were already on the break, but I knew I wanted to quit months before the tour was over."
In addition to being finished with being a member of a band, Frusciante adds that he's also done with touring. "I have no interest in playing live," he explains. "I really don't think of myself as a performer anymore. It was never something that came naturally to me. It was something that I adapted to, but it was never really an expression of who I was."
Frusciante's new EP of abstract electronic music, Outsides , will arrive in stores on Tuesday.
Copyright 2013 ABC News Radio