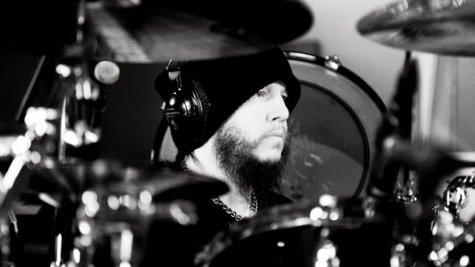 Featuring the refrain "you're dead inside my heart/I won't take it anymore," the new Scar the Martyr song "Soul Disintegration" pulls no punches lyrically or musically.
It's the latest tune from Slipknot drummer Joey Jordison 's side project, and on August 16, Roadrunner Records announced it was available as a stream on the band's official site.
Previously, the band posted a stream of the single "Blood Host." That song and "Soul Disintegration" can be found on Scar the Martyr's self-titled debut album, which arrives October 1.
Meanwhile, the group is on tour supporting Danzig on their 25th anniversary tour across North America. Upcoming stops include Lincoln, Nebraska, on August 18; Magna, Utah, on August 20; and Garden City, Idaho, on August 21.
Copyright 2013 ABC News Radio