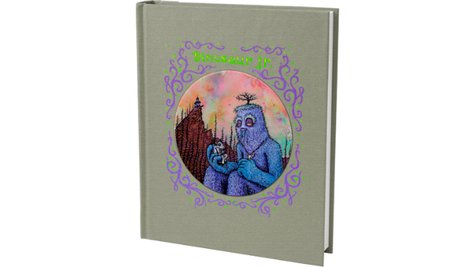 Rare photos and various other artifacts -- plus interviews with past and present band members -- will be included in an upcoming coffee-table book about Dinosaur Jr.
Due in late November from the U.K. publisher Rocket 88 Books, Dinosaur Jr. by Dinosaur Jr. is "told in all its weirdness and warped beauty by the people who were there," according to the band's official site . The oral-history-style book comes in two versions: the hardcover "Classic Edition," which is wrapped in purple cloth and retails for 40 pounds or about $62.50; and the expanded, band-autographed "Signature Edition," which comes in a clamshell box and will run you 250 pounds or around $390.50.
To preorder, go to DinosaurJrBook.com .
Copyright 2013 ABC News Radio
Dinosaur Jr. official book trailer from Rocket 88 on Vimeo .