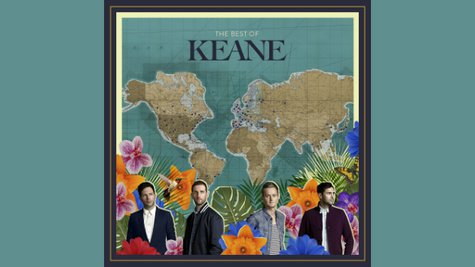 Keane is commemorating what singer Tom Chaplin calls "an incredible ride" as a band by releasing multiple versions of a career-spanning retrospective.
The Best of Keane , due November 12, contains 18 songs from the group's five studio albums, plus two new tracks: "Higher than the Sun" and "Won't Be Broken." A deluxe edition will include a disc of B sides, while the super-deluxe edition will include both CDs along with a DVD of a fan-chosen Keane acoustic set. Voting is open until 9 p.m. U.K. time on August 18 via KeaneMusic.com/Acoustic .
"I really hope some of the more obscure, weirder numbers can come out," Chaplin tells Rolling Stone. Personally, he's rooting for the B-sides "Let It Slide" and "Myth." Concerts supporting the best-of collection are possible, adds Chaplin, who is working on some solo material.
Here is the track list for The Best of Keane :
"Everybody's Changing"
"Somewhere Only We Know"
"Bend and Break"
"Bedshaped"
"This Is the Last Time"
"Atlantic"
"Is It Any Wonder?"
"Nothing in My Way"
"Hamburg Song"
"Crystal Ball"
"A Bad Dream"
"Try Again"
"Spiralling"
"Perfect Symmetry"
"My Shadow"
"Silenced by the Night"
"Disconnected"
"Sovereign Light Cafe"
"Higher than the Sun"
"Won't Be Broken"
Copyright 2013 ABC News Radio