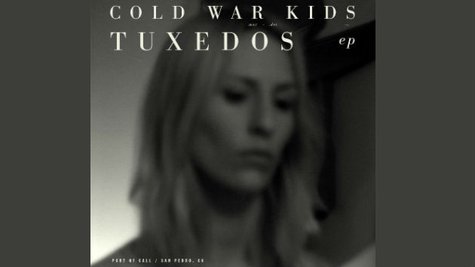 Good news for Cold War Kids fans: the band has just announced that they'll be releasing a new digital EP next month.
Titled Tuxedos , the upcoming release features two tracks previously unreleased in the U.S. -- "Romance Languages #2" and "Pine St." -- as well as covers of Antony and The Johnsons ' "Aeon" and The Band 's "You Don't Come Through." The set also features an alternative version of "Bottled Affection" from Cold War Kids' latest release, Dear Miss Lonelyhearts .
To give you an idea of what you can expect from Tuxedos , the band has posted a stream of "Pine St." on their Soundcloud page .
Tuxedos is scheduled to arrive at all the usual digital outlets on September 17. Here's the track list:
"Tuxedos"
"Aeon"
"Bottled Affected (Cathedral Version)"
"Romance Languages #2"
"Pine St."
"You Don't Come Through"
Copyright 2013 ABC News Radio