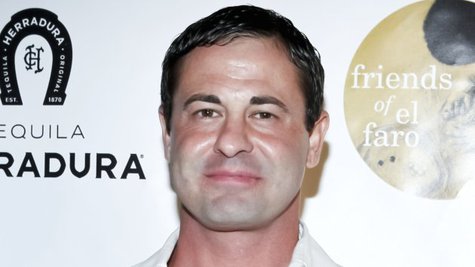 Now that Korn has welcomed co-founding guitarist Brian "Head" Welch back into the band, former drummer David Silveria is hoping he might be able to get his old spot behind the drum kit. Silveria posted a lengthy message on his Facebook page, noting that he hasn't been happy with the band's sound since 1999's Issues , and that he'd like to rejoin the guys and help them rediscover their musical roots.
"I would love to get back in the rehearsal studio with the guys and resurrect the original passion and unconventional writing style and make a record that stands up to the first three," he writes. "Of course, before that could happen, I would love to just sit down with guys and talk about our humble beginnings and really put things in perspective."
Silveria was a member of Korn from 1993 to 2006. While he left the band to focus on his family and restaurant businesses, he says he first became upset with the group after they were asked to change their writing process while working with a "big name producer" on Issues , which he says had a devastating affect on their signature sound.
"It came to our attention that we were going to record all of the music before [frontman] Jon [ Davis ] even started on the vocals," he explains. "We always wrote songs as a five piece band and made unique accents and breaks specifically to the vocals. Once our original way of writing was totally changed the original sound was also changed."
Silveria ended his six-year hiatus from the music industry by teaming up in 2012 with Anyone band members Riz Story and Miki Black to form INFINIKA . Korn's new album, The Paradigm Shift , will hit all the usual outlets on October 8.
Copyright 2013 ABC News Radio