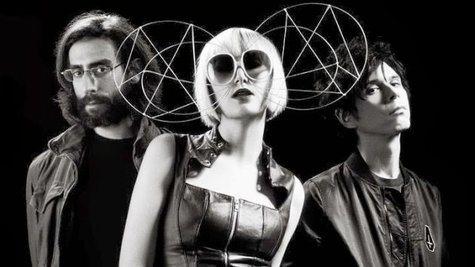 Yeah Yeah Yeah frontwoman Karen O has written a new song for Her , an upcoming film by director Spike Jonze . The band posted the good news via their Facebook page , noting that the track is titled "The Moon Song." The song is featured in the current trailer for the flick, and also will be included in the film's soundtrack.
According to IMDb.com , Her is about "a lonely writer [who] develops an unlikely relationship with his newly-purchased operating system that's designed to meet his every need." The film's cast includes Joaquin Phoenix , Chris Pratt , Amy Adams , Rooney Mara , Olivia Wilde , and the voice of Scarlett Johansson .
Karen O isn't the only rocker to contribute music to Her : Arcade Fire has signed on to write the film's score. This isn't the first time Spike Jonze has tapped the musicians to soundtrack his films. Arcade Fire provided a still-unreleased new take of their song "Wake Up" that was used in the trailer for Jonze's 2009 film Where the Wild Things Are . Karen O provided original music for the film, under the name Karen O and the Kids .
Her is expected to hit theaters on November 20.
Copyright 2013 ABC News Radio