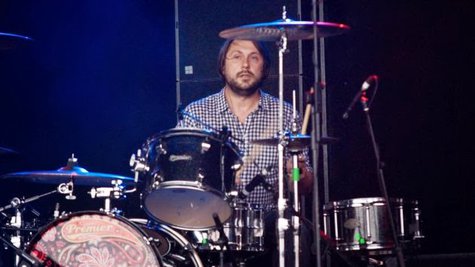 Jon Brookes , drummer for The Charlatans UK , has died. He was 44. According to a joint statement on the band's website, the drummer passed away on Tuesday morning in a hospital in England while receiving treatment for a brain tumor.
"Jon was a brilliant drummer, an inspiration, a founding member of the Charlatans, part of our family and a friend to everyone in and around the band," writes the group. "Losing someone who was always so full of life is a tragedy that will be shared by so many. Our thoughts are with Debbie and all of Jon's family."
Brookes was a founding member of The Charlatans UK and played on all 11 of the group's albums, including their latest, 2010's Who We Touch . The drummer had been working on new material with the band while undergoing several surgeries for a brain tumor, which was discovered after he collapsed onstage while performing with the band in Philadelphia in 2010.
Copyright 2013 ABC News Radio