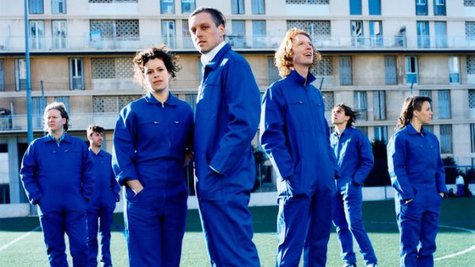 Arcade Fire will once again be contributing their talents to the silver screen. The group has signed on to score Her , an upcoming film by director Spike Jonze .
According to IMDb.com , Her is about "a lonely writer [that] develops an unlikely relationship with his newly-purchased operating system that's designed to meet his every need." The film's cast includes Joaquin Phoenix , Chris Pratt , Amy Adams , Rooney Mara , Olivia Wilde , and the voice of Scarlett Johanssson .
This isn't the first time that Arcade Fire has worked with Jonze: the band provided an acoustic rendition of "Wake Up" for Jonze's 2009 film Where the Wild Things Are , while Jonze directed the group's 2011 short film, Scenes from the Suburbs .
Her is expected to hit theaters on November 20.
Copyright 2013 ABC News Radio