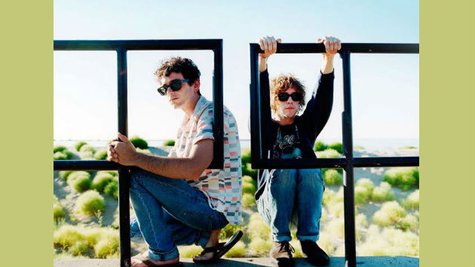 MGMT has unveiled a campy new video for "Your Life Is a Lie," the first single from the band's upcoming self-titled album, due out September 17.
The fast-paced two-minute clip features the band, and a cast of eccentric characters, acting out the lyrics from the track. The lyrics are also painted on some of the characters' chests, as well as featured on signs and books that are thrown in front of the camera for just a few second each.
MGMT's follow-up to 2010's Congratulations will feature ten songs, including "Alien Days," the single that was released on vinyl in April for this year's Record Store Day initiative. In addition, the album will include a cover of "Introspection" by 1960s cult band Faine Jade .
Here's the new album's track list:
"Alien Days"
"Cool Song No. 2"
"Mystery Disease"
"Introspection"
"Your Life Is a Lie"
"A Good Sadness"
"Astro-Mancy"
"I Love You Too, Death"
"Plenty of Girls in the Sea"
"An Orphan of Fortune"
Copyright 2013 ABC News Radio