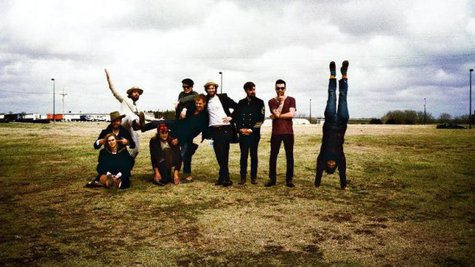 Edward Sharpe and the Magnetic Zeros want to share their love of the circus with you. The band is set to curate a four-day event in October called Big Top which features performances from the band, a farmer's market, beer gardens, late-night happenings, vaudeville comedy, contortionists, acrobats, puppetry and interactive performance art.
"Far gone are the ancient days of the traveling troubadours, lingering in towns, meeting the people, entertaining for days," says frontman Alex Ebert in a statement. "If you tour, or you have been to a 'professional' show, you may have had the sense that something is missing from the experience...and so, here comes the idea of Big Top -- a one-off experiment in reaching for a more colorful, soulful, way to tour."
Big Top will take place October 17-20 at Los Angeles State Historic Park in Los Angeles, CA. Tickets for the event will go on sale on Friday at 10 a.m. PT via LiveNation.com.
Copyright 2013 ABC News Radio