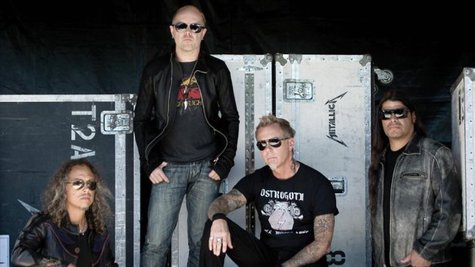 During San Diego Comic-Con last month, Metallica performed a secret show at the Spreckels Theatre in support of their upcoming 3D concert film, Through the Never . Now, the group is offering fans the chance to purchase a download of their performance, via LiveMetallica.com .
The 15-song set features a number of the band's greatest hits, including "Enter Sandman," "Master of Puppets" and "One." The guys recently released a 24-minute video that featured clips of the band rehearsing for the gig and choosing the set list for the show, along with a full performance of "Seek & Destroy" from Metallica's 1983 debut studio album, Kill 'Em All.
Through the Never will premiere exclusively at every IMAX theater across North America for a full week starting September 27. After the flick has its run in the IMAX theaters, it will expand into additional theaters starting October 4.
Copyright 2013 ABC News Radio