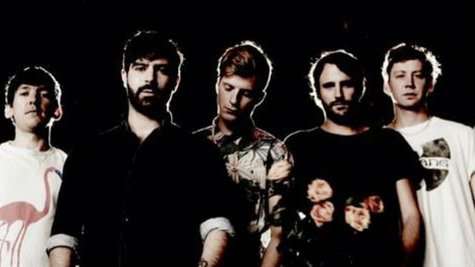 Foals frontman Yannis Philippakis recently revealed that he turned to former R.E.M. frontman Michael Stipe for some advice about how to handle the stress of adjusting to his normal life following a big tour.
"I just talked to [Stipe] once because I was having trouble and I thought he would be a good person to ask," Philippakis tells NME . "He is a lovely guy. I like asking people who are more experienced than me, getting advice off them on how to deal with stuff."
Philippakis adds that Stipe recommended he try some traditional Chinese medicine to raise his spirits in between tours. "He told me to try acupuncture," he explains. "I did that once [and] it didn't do anything for me. It just made me not able to sleep."
Thankfully, Philippakis won't be stressed out again for quite some time: the band is currently on tour supporting their latest album, Holy Fire , with dates scheduled into the middle of November. Visit Foals.co.uk to view the full itinerary.
Copyright 2013 ABC News Radio