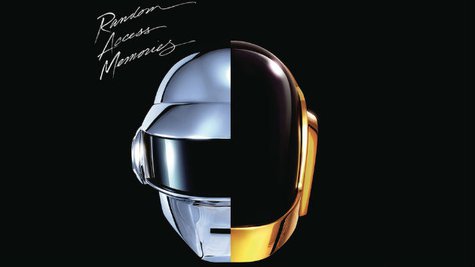 Everything is coming up roses for Daft Punk . "Get Lucky," the group's first single from their upcoming album Random Access Memories , has just scored the #1 spot on the U.K. singles chart. The electronic duo also scored the biggest opening week in the U.K. so far this year with sales of 155,000, according to Britain's Official Charts Company .
While Daft Punk released a statement saying that they're "lucky to have a #1," song collaborator Nile Rodgers of Chic had a bit more to say about the single's success. "I am so honored and completely blown away," he said in a statement. "The relationship between myself and Daft Punk was just so unbelievably right. So, the fact that it has gone to Number 1 is humbling."
Random Access Memories arrives at all the usual outlets on May 21. In addition to the collaboration with Rodgers, the forthcoming release will feature guest appearances by The Strokes ' lead singer Julian Casablancas ; Animal Collective 's Noah Lennox , aka Panda Bear ; famed Italian dance-music producer Giorgio Moroder ; producer Todd Edwards ; DJ Falcon ; Canadian singer/producer Chilly Gonzales ; and Academy Award-winning musician/songwriter Paul Williams .
Copyright 2013 ABC News Radio