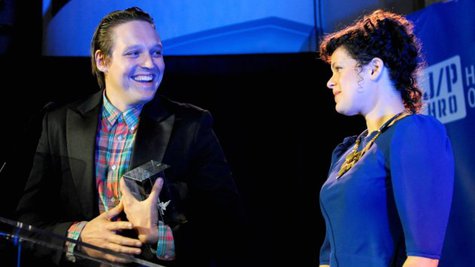 Arcade Fire 's Win Butler and Régine Chassagne are the proud parents of a baby boy.
According to Le Journal de Montréal , Barry Mack -- the pastor at Montreal's St. Andrew's Presbyterian Church Saint-Lambert and friend of Regine's father -- revealed that the couple welcomed the child into the world last Sunday.
"It's great to see that they're still together and now they have a baby," said Mack, who also officiated the couple's marriage in 2003. "It's a little rare in the entertainment industry."
The name of the seven-pound baby boy has yet to be announced.
Copyright 2013 ABC News Radio