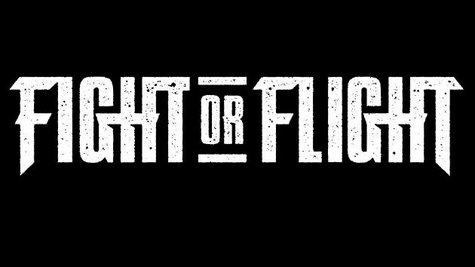 With Disturbed frontman David Draiman out on tour with Device and bassist John Moyer ripping it up with Adrenaline Mob , it was only a matter of time before the rest of the guys found something to do during the band's indefinite hiatus.
Disturbed guitarist Dan Donegan and drummer Mike Wengren have just announced that they've teamed up to create a new side project called Flight or Fight . "This is more hard rock," said Donegan in a statement. "It's got edgy moments, but there's more melody across the board. We had the chance to experiment as well. There are acoustic guitars and some electronics even."
The group's lineup also features Evan's Blue frontman Dan Chandler , Ra bassist Sean Corcoran and guitarist Jeremy Jayson .
Flight or Fight's debut album, A Life by Design? , will arrive at all the usual outlets on July 23. You'll get your first taste of the new music when the guys deliver their first single, "First of the Last," to radio stations on May 21.
Copyright 2013 ABC News Radio