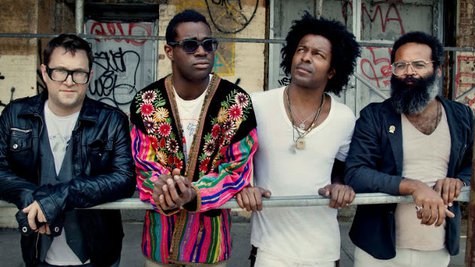 Good news for TV on the Radio fans: frontman Tunde Adebimpe has revealed that the band is back together and working on some new material.
"I'm not sure what's gonna be out when, but there's new stuff coming," he tells SPIN . "We're sort of collecting material for a record, but right now we're only thinking in terms of songs, smaller things we can put out regularly until an album seems possible."
Adebimpe adds that fans shouldn't expect the forthcoming tracks to be released through their label, Interscope Records. "We parted ways with them," he explains. "To the best of my knowledge, they can ask about another record, but I don't think we're gonna do that. That's as diplomatic as I can put that."
Your next chance to potentially hear one of the new tracks will be when TV on the Radio performs at the Crossing Brooklyn Ferry festival. That event takes place on Saturday at the BAM Howard Gilman Opera House in New York City.
Copyright 2013 ABC News Radio