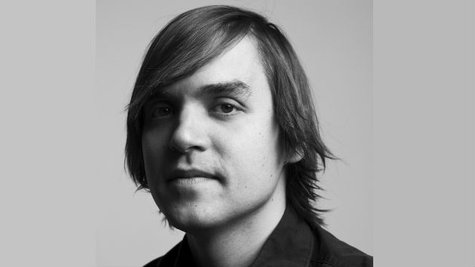 Will Butler is hoping to contribute his talents to a new movie project. The Arcade Fire multi-intrumentalist has promised to help create the score for a short film, provided that the film's writer, Jeff Newberg , can raise enough money for the production. Titled Home Burial , the film is an adaptation of the Robert Frost poem of the same name, in which a husband and wife have an argument about grieving a loss.
"The music for the short film will hopefully evoke Robert Frost -- formal but conversational; embedded in the early 20th century but still relevant," said Butler in a statement. "Darker than you might expect. [Composer Béla ] Bartók meets John Carpenter ."
Newberg has posted a video about the production on Indiegogo.com , a website where people can pledge money for creative projects. The fundraiser for the film will end on November 13, with Newberg hoping to raise $10,000 by then.
For a $50 pledge, you'll receive a print and digital copy of the Home Burial poster signed by the movie's cast and crew, as well as an official "thank you" in the film's credits. The incentives become greater the more you pledge, right on up to becoming an executive producer, where you'll get to hang out with the crew at the official wrap party and get tickets to all festival and other future screenings of the film.
Copyright 2013 ABC News Radio