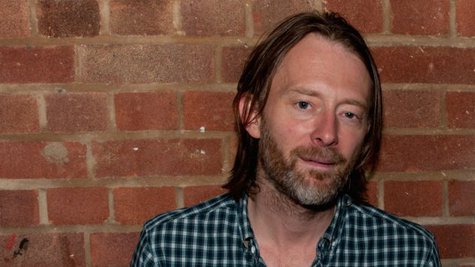 Atoms for Peace -- theside project of Radiohead frontman Thom Yorke that includes bassist Flea from Red Hot Chili Peppers -- is gearing up for their summer tour to promote their debut album, Amok , and it seems like the rehearsals are going well. Yorke says that fans who attend the upcoming gigs are in for a unique musical experience.
"[My band mates are] super-fast and technically just frighteningly good," he tells Rolling Stone . "It's quite a lot of energy -- I mean, obviously, Flea's very energetic, but the others are, too, in their own particular ways. When we play, it's quite in-your-face."
Yorke adds that Atoms for Peace is his main priority at the moment and that Radiohead fans will have to wait a while to get their hands on the group's next release. "We said a year, but I'm sure it'll probably be slightly longer than that, 'cause I am actually going have to have a break," he reveals. "I really haven't got a clue…but it was quite exciting to actually finally decide to take a proper, proper break. We'd never really done that, not by choice." Radiohead's last CD was 2011's The King of Limbs .
Atoms for Peace will be making the rounds at a number of European music festivals before the band kicks off their North American tour. That outing begins on September 24 at the Liacouras Center in Philadelphia, Pennsylvania. Visit AtomsForPeace.info to view the full itinerary.
Copyright 2013 ABC News Radio