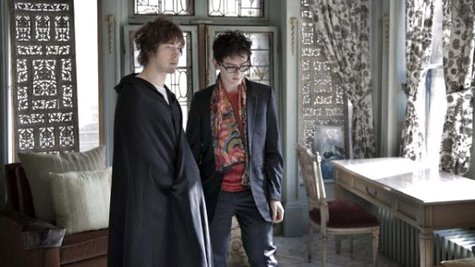 If you missed your chance to pick up MGMT 's new single, "Alien Days," over the weekend on Record Store Day, you're in luck. The band has posted a stream of the track on their Soundcloud page .
"Alien Days" is the first single from the band's upcoming third studio album, which is expected to be released sometime in June. Frontman Andrew VanWyngarden recently revealed to Rolling Stone that the track is "about that feeling when a parasitic alien is in your head, controlling things."
You'll get your chance to hear the song performed live when the band kicks of their North American tour on Friday at Penn State University in University Park, Pennsylvania. Visit WhoIsMGMT.com to view the full itinerary.
Copyright 2013 ABC News Radio