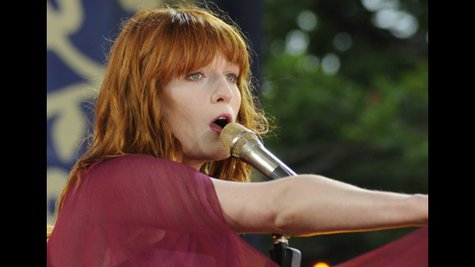 Florence + the Machine 's contribution to the upcoming The Great Gatsby soundtrack is now available online. The exclusive new track, titled "Over the Love," is currently streaming at GQ.com .
The Great Gatsby soundtrack arrives at digital retailers on May 7, while a deluxe version of the release featuring three additional cuts will be available the same day exclusively at Target stores and at Target.com. The forthcoming collection also includes new cuts from The xx and Lana Del Rey , as well as Jack White 's cover of the U2 classic "Love Is Blindness," and Gotye 's "Hearts a Mess" from his 2006 release, Like Drawing Blood .
The Great Gatsby , a big-screen adaptation of F. Scott Fitzgerald 's classic novel of the same name, will arrive in theaters on May 10. It stars Leonardo DiCaprio , Tobey Maguire and Carey Mulligan .
Copyright 2013 ABC News Radio