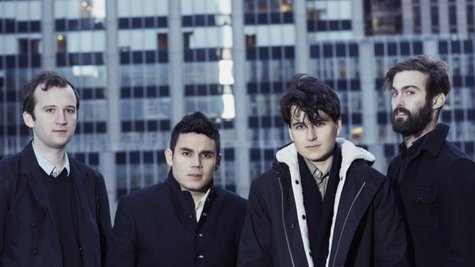 Vampire Weekend experiences an uncomfortable meeting with Boardwalk Empire actor Steve Buscemi , who will be directing the group's upcoming episode of the American Express-sponsored concert series, Unstaged.
In the humorous six-minute clip , Buscemi -- who was recently revealed to be a distant cousin of bassist Chris Baio -- hangs out with the guys in a rehearsal room and discusses their music with them. Buscemi notes that he has problems understanding the references in their songs and recommends that the guys make new music that's "more accessible." He also offers his help to raise their profile by doing a "Twitter thing" and sending out some emails on his AOL account.
VW's Unstaged performance will be live-streamed on April 28 from Roseland Ballroom in New York City at 9 p.m. ET/6 p.m. PT at YouTube.com/AmericanExpressMusic .
Copyright 2013 ABC News Radio