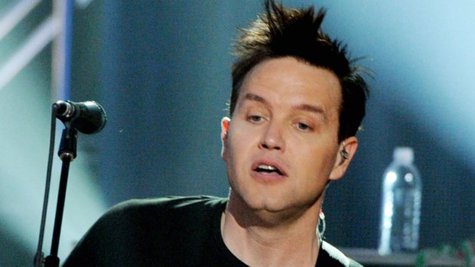 He already hosts his own TV show, but now Mark Hoppus is ready to try his hand at being a master of ceremonies for an awards show. The Blink-182 bassist will join Anthrax guitarist Scott Ian to co-host the upcoming 20th annual Relentless Kerrang! Awards , presented by the British rock magazine.
"I'm super stoked to co-host this year's Kerrang! Awards," says Hoppus in a statement. "The pressure is off because even if I totally blow it, everyone will be so drunk they won't remember!"
Ian adds,"I'm always excited about hosting the Relentless Kerrang! Awards but this year I am not only excited but also honored to be hosting the 20th anniversary of this prestigious event. And by prestigious event I mean an excessive over-the-top over-indulgent bacchanalian blowout of epic proportions. Let's party!"
This year's Kerrang! Awards will take place on June 13 at the Troxy in East London.
Copyright 2013 ABC News Radio