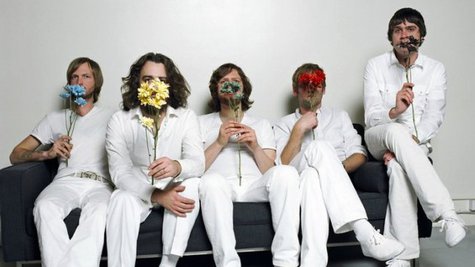 Minus the Bear is ready for you to check out "Walk on Air," a brand-new song that will be featured in the upcoming video game, Injustice: Gods Among Us . Frontman Jake Snider says he feels the track, which is currently streaming at RollingStone.com , fits in with the overall theme of the game.
"'Walk on Air' fits the superhero vibe oddly well," Snider says. "It's about how one partner in a relationship can make the other feel great highs and then turn around and bring crushing lows. An eternal battle."
In addition to Minus the Bear, the video game's soundtrack includes songs from AWOLNATION , Depeche Mode , Rise Against and Portugal. The Man . You'll get your chance to own the digital version of the soundtrack, Injustice: Gods Among Us -- The Album on April 16, the same day that the video game is released. The physical CD version of the soundtrack will be available in stores on April 23.
Copyright 2013 ABC News Radio