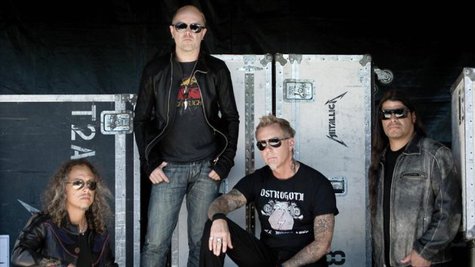 Get a stack of quarters ready, Metallica fans, because the guys are getting into the gaming business. Metallica has teamed up with the Stern Pinball company to create a signature pinball machine inspired by the group's music.
Titled Metallica Pinball, the upcoming game will serve up plenty of crazy flipper action backed by a soundtrack that features "Master of Puppets," "The Unforgiven," "Enter Sandman" and a number of other classic tunes by the band.
While a firm release date for Metallica Pinball has yet to be announced, it is expected to arrive sometime soon. Here's the full list of tracks that will be featured in Metallica Pinball:
"Creeping Death"
"For Whom the Bell Tolls"
"Fuel"
"Master of Puppets"
"The Unforgiven"
"Seek and Destroy"
"Battery"
"Sad but True"
"Enter Sandman"
"One"
"Fade to Black"
"The End of the Line"
Copyright 2013 ABC News Radio