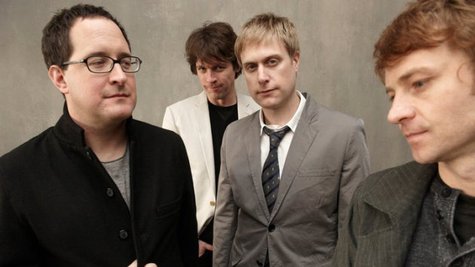 The Hold Steady is facing a unique challenge when they head into the studio to record their sixth studio album. Rather than scrambling for songs for the project, guitarist Tad Kubler says that the guys are concerned they've written too many songs for their next release.
"It's almost to the point of having almost too much material to choose from," he tells Billboard . "I'd really like to have some kind of external force come and say, 'All right. These songs work well together. Let's focus on these,' because otherwise you could be working on 25 songs and it becomes a little diluted."
Kubler adds that while he hopes to release the new album sometime this year, fans shouldn't count on getting their hands on it anytime soon. "The general consensus may have been that our last record felt like it was maybe rushed a little bit so I know speaking for myself personally, I want to be really careful not to do that," he reveals. "Going into this, everybody realized that it was going to take as long as it takes."
You'll be able to get some new music from The Hold Steady on April 20 for Record Store Day. The group will release a seven-inch vinyl record that features "Criminal Fingers" and "The Bear and the Maiden Fair," a track that will be featured in an upcoming episode of HBO's Game of Thrones .
Copyright 2013 ABC News Radio