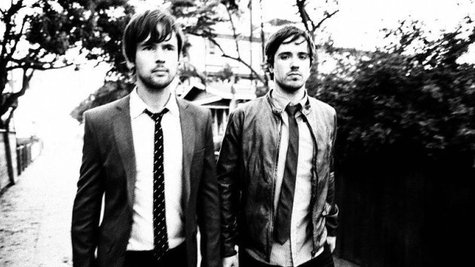 The Australian band Atlas Genius continues to get serious love on the alternative charts thanks to " Trojans ," the first single from their recently-released debut album, When It Was Now . But frontman Keith Jeffery says that he never expected the song to become so popular.
"It wasn't ever chosen as a single," he tells ABC News Radio. "We had no audience…so we thought we'd put a song out. That was the first song we put out…on Soundcloud and some websites, and [then we] promptly forgot that even it was out there, really. So, I mean, there was no expectations that anything other than a couple of our friends were gonna hear the song."
Jeffrey says in the wake of fellow Aussie Gotye 's breakthrough last year with "Somebody That I Used to Know," he's happy to see Australian artists doing well on the American charts these days.
"It does seem like a good time for Australian music, but I think maybe it's just because there's been a bunch of really great recordings coming out of the country," he explains. "I'm not sure whether Gotye paved the way or anything. I think it's just he had a great song, and all I can say is I'm thankful that Americans are really into indie rock -- or whatever you want to classify our music as."

Atlas Genius is currently on a break from touring, but they will be hitting the road for another leg of dates beginning April 25 at Emo's East in Austin, Texas. Visit AtlasGenius.com to view the full itinerary.
Copyright 2013 ABC News Radio