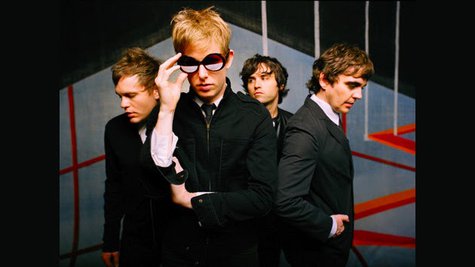 Singer Britt Daniel , who spent the last year touring with his side project Divine Fits , has revealed that he's back in the studio working on new tracks with Spoon .
"I've started working with Spoon on some very early versions of songs," he tells SPIN . "Right now it's a lot of instrumental music. There were a few tunes that I have written over the last couple of years that I brought in at these rehearsals."
He singer adds that while the new cuts he's written "have slightly more soul than the last record...slightly more R&B," he's not quite sure what the finished product will sound like.
Spoon's most recent album, 2010's Transference , debuted at #4 on the Billboard 200 albums chart, selling 53,000 copies its first week out, according to Nielsen Soundscan.
Copyright 2013 ABC News Radio