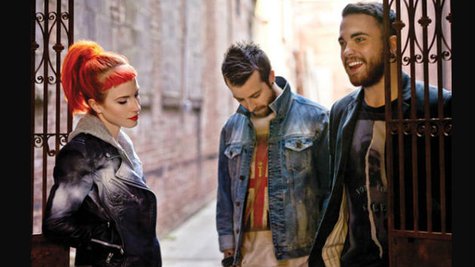 Paramore has unveiled the first four songs of their upcoming self-titled album on their website, Paramore.net .
Monday night, the band posted an 18-minute video , which features streams of the album's first single, "Now," along with new cuts "Fast in My Car," "Grow Up" and "Daydreaming." Paramore will continue to post streams of more tracks from the forthcoming album each night this week through Thursday.
Paramore's new album will arrive at all the usual outlets on April 9. You'll get your first chance to hear the tracks performed live when the band drops by ABC's Jimmy Kimmel Live! on April 11, followed by a visit to TBS' Conan on April 30. More appearances will be announced soon.
Copyright 2013 ABC News Radio