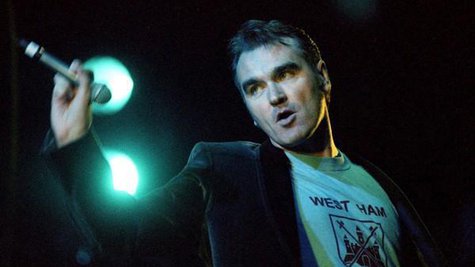 While fans wait for Morrissey to recover from his ongoing health problems and head back out on tour, the former Smiths frontman is giving us something to tide us over.
Morrissey will release a new DVD, Live in L.A. , which documents the singer's March 2 performance at Hollywood High School in Los Angeles, California. According to Setlist.fm , Morrissey's concert featured a number of The Smiths' classic tracks, including "The Boy with the Thorn in His Side," "Please, Please, Please Let Me Get What I Want," "Meat Is Murder," and "That Joke Isn't Funny Anymore."
While a firm release date for Live in L.A. has yet to be announced, it's expected to drop sometime in the next few months.
Copyright 2013 ABC News Radio